EI

/LA8OKA Business trip to Ireland
3-5 May 2006

Map of Ireland. I was in Dublin.
QTH:
Dublin - Ireland
Operator:

EI/LA8OKA:
LA8OKA Martin Storli

QSL Info
Martin Storli
Rudbakken 12
N-1480 Slattum
Norway
Story:
I had to go to Dublin for a business meeting, since I had to be there for 3 days I brought with me my IC-703. I also got an evening to visit the famous Temple Bar area.
Operating bands and modes:
I managed to work all across Europe with my 10 watts. The antenna was a dipole that I had hanging of the window on the hotel. My room was on the 5'th floor so there was plenty of room for the vertical dipole. I worked only SSB, since I didn't manage to set up the computer properly for PSK31 operation.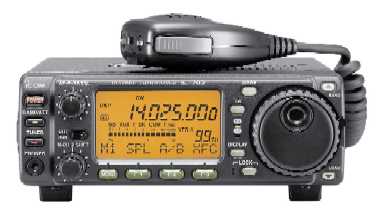 Radio Equipment:

ICOM IC-703 160 m - 6 m HF/ 50 MHz Multimode Transceiver
Kenwood TH-F7E 2 m/70 cm VHF/UHF FM Transceiver
Wire antennas made on location
Switch Mode PS 12 VDC - 5 A


My operating position at the hotel room.
This page was last updated 13.05.17 .